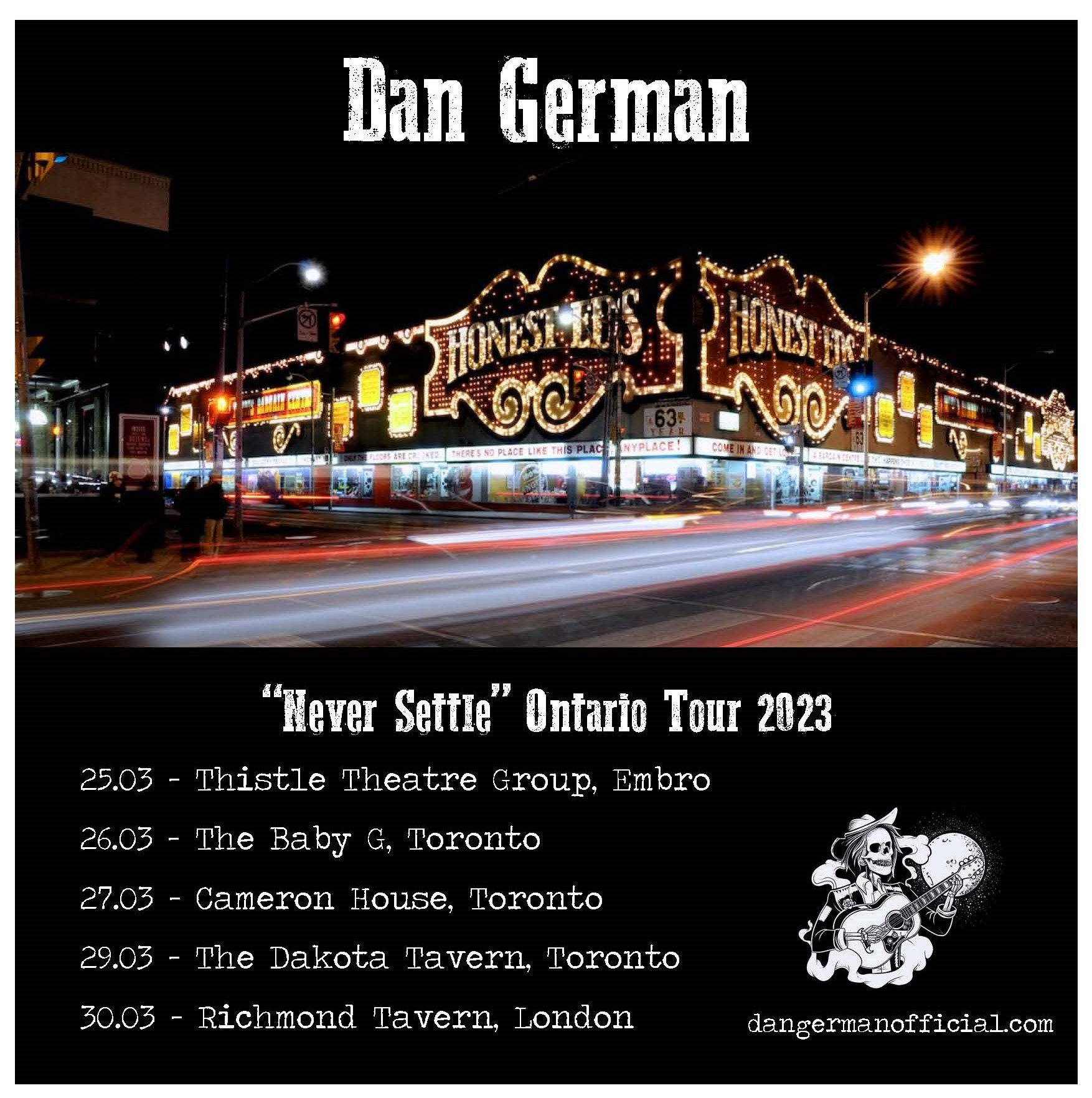 I'm very proud and excited to announce that I'm hitting the road again! This time it's intercontinental. Canada, I'm coming back!
With the help of my brother, some old friends and whole bunch of new ones, I've managed to lock in 5 shows in 6 days across Southern Ontario, and there's maybe still one more to firm. 
So if you are or will be in the region, make sure you get to a show or two. 
Tickets for The Dakota Tavern are just $5 if you buy in advance. Here's the link https://www.dakotatavern.ca/shows/march292023
See you out there,
Dan