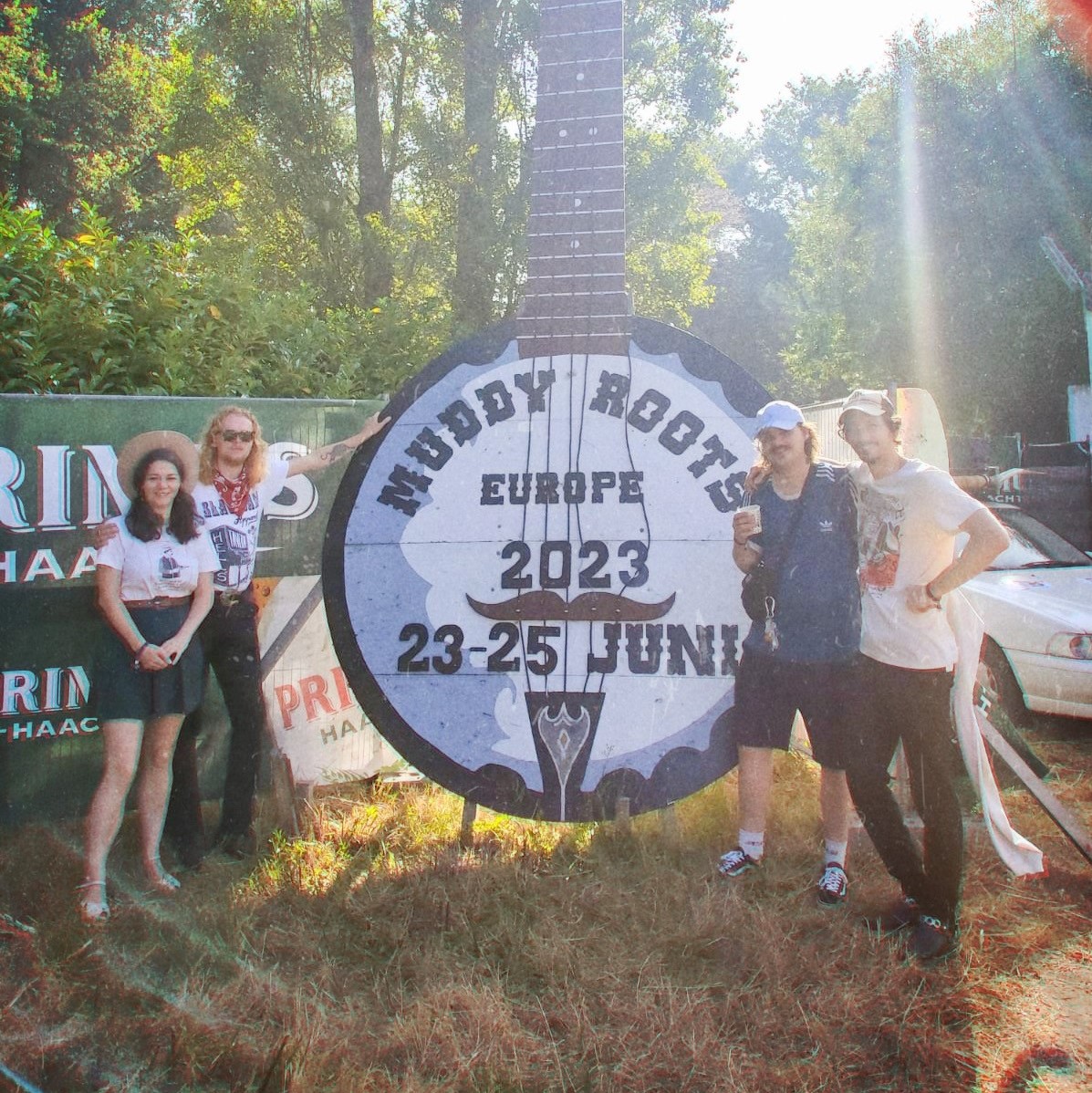 What a great weekend!
I got up at 5am Friday for my shift on the market while the kids loaded up the van. They picked me up at 11am and we raced down to Rotterdam Bluegrass Festival where Quentin was busy winning the talent competition with Them Peckin' Boys, so they'll be playing the Rotterdam Mainstage next year!!
We threw Quentin in the van and belted towards Cowboy Up Steakhouse in Waardamme, Belgium to play Muddy Roots Europe. 
It was an amazing show and we partied until a little later than we should have because the people there are such wonderful people and the music is so great and we just love to party to great music with wonderful people!
Next morning, 8am, and we're back on the road heading towards Zomer in de Zaanen in The Netherlands. We played another great show there in the sun, then Quentin and I headed into Amsterdam to play for another wonderful crowd all dancing and singing along. And then Danny Trejo turned up. 
I was expecting a lot from this weekend. I'd wanted to play Muddy Roots for years, and with this new band line-up I couldn't wait! But even so, the weekend itself surpassed all my expectations. I love this crazy life and I'm glad and grateful to have you all helping it happen. 
Much love,
Dan